By Margaret Burge , April 16, 2013
Tweet
If you're feeling hungry this week at CampaignTech, here's a list of restaurants for you to try!
Grillfish – $$$
Seafood, American
1200 New Hampshire Ave NW
Directions: Take a left out of the hotel. Then take a left on M St., then a left on New
Hampshire
Blue Duck Tavern – $$$
American
1201 24th St. NW
Directions: Take a left out of the hotel.
Then take a left on M St., then right on 24th St.
Bread and Chocolate – $
Bakery, American
2301 M St. NW
Directions: Take a left out of the hotel.
Then take a right on M. St., then take a right on 23rd St. NW.
Westend Bistro – $$$
American/ Pub Food
1190 22nd St. NW
Directions: Take a left out of the hotel.
Stay on 22nd St. for one block.
Meiwah – $$
Chinese
1200 New Hampshire Ave. NW
Directions: Take a left out of the hotel.
Then take a left on M St., then a left on New Hampshire Ave.
Cafe on M – $$$$
European
2550 M St. NW
Directions: Take a left out of the hotel.
Then take a right on M St.
Ris – $$$
American
2275 L St. NW
Directions: Take a left out of the hotel.
Then walk a block and turn right on L St.
---
By Amy DeSilva, April 16, 2013
Tweet

Say Cheese! The newest addition to CampaignTech is the phenomenally fun photobooth. Make sure you stop by throughout the day on Thursday to get some pictures snapped with your friends and colleagues. You'll get to take a photostrip home to remember your time at CampaignTech and if you leave your email address, we'll send you a link to download and share the pictures later.
Thanks to the team at CampaignGrid (@CampaignGrid) for making the photobooth possible.
---
By Julie Germany, April 15, 2013
Tweet

CampaignTech is just a few days away — this Thursday and Friday (April 18th and 19th). Even seasoned conference pros sometimes have difficulty juggling conference participation with life back in the office and at home.
Here are some of the tactics I've developed to balance making the most out of CampaignTech with being responsive and accountable to my colleagues and clients. I hate to disconnect from the office and firmly believe that good work and good communication can happen anywhere, even in the middle of a conference, as long as you have the mindset and the tools to stay on top of things.
1. Respond when you're able. — Everyone handles email and voicemails differently. I feel completely uncomfortable when I can't respond in a short period of time to questions and conversations at the office. I commit to responding as soon as I'm able — even if my email is two lines saying "I heard you. I'll give it some thought and get back to you."
2. Take work breaks. — I've never been to a conference in which I didn't have to dig into at least something — a proposal, a couple reports, an online ad strategy. I take small 15 or 20 minutes work breaks during the day to push through as much as I can before I dive back into the conference. That way, I'm not stuck with hours of work with I get home, exhausted, at night.
3. Learn from new people. – Most of us in Washington, D.C.'s digital communications space know each other, and we see each other speak at events regularly. I like to use my time at conferences to learn new things and usually choose panels to attend based on how little I know about the topic. While I want to support all my friends, I also know that I'm here to learn.
4. Keep new ideas organized. — I get ideas for new tactics, tools, and vendors at conferences, and I usually don't want to forget those ideas when I get back to my office. I organize business cards and handouts in a folder, keep a running Google doc of new ideas, and set up meetings for my team to demo or take a deep dive into new companies as soon as I get back to my desk.
5. Make more friends. – Great people and digital practitioners are CampaignTech's biggest asset. We've been working for months recruiting some of the most amazing strategists and tacticians in digital politics and advocacy. There are plenty of social opportunities to meet them, and I'm looking forward to the dozens of fantastic conversations I plan to have at CampaignTech — the kinds of conversations that lead to new business opportunities and innovative solutions to problems you might not know you have.
Of course, none of this can happen if you're not charged up physically and technologically. So check out our Refresh and Refuel stations sponsored by Eventbrite in the afternoons and plug into our charging stations sponsored by Undertone throughout the day.
See you on Thursday!
---
By Megan Simpson, April 13, 2013
Tweet
Today, we are excited to announce, that thanks to a grant from our friends at Revolution Political Media (@REVPOLITICMEDIA) we will once again be able to offer student scholarships for CampaignTech!
CampaignTech Scholarships will be awarded to three exceptional students who are interested in and demonstrate a passion for digital politics and advocacy. Students must complete an application form by 8 pm, EST on Monday, April 15th to be considered and attach a scan of their valid (and current) student ID. Scholarship recipients will be notified no later than noon on Tuesday, April 16th.
To receive an application, please email me at msimpson@campaignsandelections.com.
Good luck students!
---
By Katie Wilkerson, April 9, 2013
Tweet

Power hungry? Need a little electric pick-me-up? No worries – Undertone's got you covered. Debuting the social highlight of the conference, Undertone will be providing a space for you to sit back, relax, and recharge.
It's no surprise that Undertone's goal for CampaignTech is to bring you a standout experience – that's what they're known for! Operating one of the few independent ad serving platforms, Undertone is a digital advertising company that sits at the intersection of media, creative and technology. At a time when many have become ad blind, Undertone has been able to hone in on ever-emerging digital space and make it work for brands. Using strategic techniques in creative, context, and positioning among top publishers, Undertone guarantees quality results.
In all its lime green glory, the Undertone Charging Station can't be missed – Erin and Kate will meet you at the top of the escalator!
Learn more about Undertone's Standout Brand Experiences™: www.Undertone.com
Follow them on Twitter: @AccessUndertone
---
By Julie Germany, April 8, 2013
Tweet
Good tech conferences like CampaignTech are never just for people who work in technology or digital communications. Sure, some of the content can be more technical in nature, but at the end of the day, we go to be inspired, to connect the dots and learn from some of the best in the profession.
CampaignTech isn't just for people like us.
All of that energy, the high level conversations, the relationship building make conferences like CampaignTech the ideal place to bring your clients and your non-digital colleagues to get them just as excited about digital politics and advocacy as you are.
CampaignTech can help your clients and colleagues:
• Connect the dots between digital tactics and campaign strategy.
• Reinforce the good advice they are hearing from you (but may be hesitant to move on).
• Develop a similar strategic outlook to you and your team.
• Get excited about the tools and tactics you recommend.
• Become evangelists for digital advocacy and politics within their organization.
Still have doubts? Make 2013 a test year. Commit to bringing two people with you (clients, colleagues, your boss, etc.) and measure how it impacts what you do over the course of the next year. Register them now.
---
By Julie Germany, April 2, 2013
Tweet
In the battle between traditional journalism and new media, who's winning? What about between digital and print ads?
Those of us who work in digital advocacy and politics know that these kinds of oppositions are arbitrary. We need a healthy media, just like we need smart balance between the kinds of advertising campaigns we run.
But the media is far from healthy right now.
Last month The Pew Research Center's Project for Excellence in Journalism released its 2013 State of The News Media report. They found that the news industry is down 30% since its peak in 2000 and below 40,000 full-time professional employees for the first time since 1978. In other words, fewer people are making news.
Further, 31% of American adults have stopped turning to a news outlet because it no longer provided them with the news they were accustomed to getting. So fewer of us are tuning into traditional news outlets.
And, finally, traditional news outlets aren't winning when it comes to online advertising. About 72% of the online advertising market goes to just six companies—including Facebook. News outlets see very little of the revenue.
Despite how engaging, nuanced, and thriving citizen media outlets, that have stepped up to fill the gaps, feel a sputtering, declining traditional media changes the game considerably. Who do we trust or rely on for the kind of long-term investigative journalism that connects the dots? Where do we go when that meme we've just created actually does go viral and starts changing minds? What do we link to when we write a blog post?
We'll continue the conversation on April 18 and 19 at CampaignTech. Check out a few of these panels for more insight into the industry:
---
By Julie Germany and Megan Simpson, March 28, 2013
Tweet
It is our pleasure to announce today that ten digital political and public affairs practitioners will be honored as the third class of Campaigns & Elections' CampaignTech Innovators.
Nominated by their peers, Innovators work in the fields of technology, campaigns, advocacy and government and have developed a legacy of innovation and collaboration using technology to inform, enable and engage voters and constituents on behalf of a political or issue advocacy campaign or legislative office. Winners of the award all demonstrate a visionary approach to the future of digital politics and advocacy.
The following recipients will be awarded in the following four categories on April 19th at the CampaignTech conference in Washington, DC:
• Campaign Innovator – Individuals with a legacy of innovative outreach on the digital campaign trail
• Advocacy Innovator – Individuals who apply their strategic technological minds to issue advocacy
• Candidate Innovator – Individuals whose vision while running for office led their campaigns to use technology in an open, interactive way to inform and engage voters
• Nonpartisan/International Innovator – Individuals who have made an impact digitally in the nonpartisan world or internationally
Profiles of the winners are below:
Campaign Innovators
Chad Barth: Politics & Government Manager
Republican
Chad has spent over 17 years in campaign politics; from leading a precinct caucus for Lamar Alexander in Decorah, Iowa in 1996 as a senior in High School, to becoming the Deputy Strategy Director for Political Technologies at the Republican National Committee from 2007-2010. He has spent over a decade trying to find ways to use technology to improve the way in which campaigns are able to work and operate. Leveraging his passion for field and grassroots politics combined with an ability to make the lives of campaign volunteers and staffers easier through the use of new technologies like the VoIP based smartSurvey platform and the wildfire adoption of the Eventbrite platform into campaigns in the 2012 election cycle. While Chad has a strong passion for campaigns and technology, his first and foremost passion is running his annual Concert for Epilepsy series, which has raised over $225,000 in six years, in honor of his sister Christina Ann Sauer.
Amy Niles Gonzalez: Founder and President, Blueprint Interactive
Democrat
Amy Niles Gonzalez is Founder and President of Blueprint Interactive, a new media strategy, marketing and design firm. Beginning in early 2012, Amy helped pioneer the use of IP cluster targeting to precisely reach distinct universes online. Amy also worked with Planned Parenthood to design and execute a broad-based persuasion campaign in a half-dozen key battleground states. Each candidate Planned Parenthood supported won his or her election.
Vincent Harris: CEO, Harris Media
Republican
In 2012, Vincent Harris oversaw the digital strategy for Ted Cruz, which has been credited for Cruz's successful underdog win. Vincent led weekly calls with supportive bloggers and two full-time staffers focused on social media content and rapid response. The microsite, cruzcrew.org, allowed volunteers to take action, as well as access campaign literature. Previously, Vincent ran online operations for Texas Governor Rick Perry's and Speaker Newt Gingrich's 2012 campaigns for president.
Alex Kellner: Digital Director, Terry McAuliffe for Governor
Democrat
Alex Kellner currently serves as Digital Director for Terry McAuliffe's campaign for Governor. Previously, he managed Senator Claire McCaskill's digital strategy during her reelection campaign, overseeing two website launches and social media strategy. He also managed the campaign's rapid response after Todd Akin's "legitimate rape" comment and helped the campaign to raise $4.5 million. Prior to the McCaskill campaign, Alex spent several years at Blue State Digital, where he developed and executed content, outreach and social networking strategies for more than fifty clients.
John Lee: Chief Operating Officer, NGP VAN
Democrat
John Lee led the merger of NGP and VAN in 2011, bringing together Democrats' two most powerful campaign tools, field organizing and fundraising, into one integrated platform. The merger has given Democrats an unmistakable technology advantage much envied by Republicans. In 2008 and 2012, John worked closely with Obama's digital team to provide integrated tools that helped make their field operations more efficient.
Taryn Rosenkranz: Founder & CEO, New Blue Interactive
Democrat
In 2012, Taryn Rosenkranz created New Blue Interactive, a niche boutique digital fundraising firm. The first of it's kind; the firm let smaller-budget campaigns at the Congressional level take advantage of having an online consultant. She has counseled hundreds of campaigns on their digital fundraising efforts, raising a collective $300 million of dollars for candidates and party committees over the last four campaign cycles. Previously, she built a successful digital fundraising and advocacy department at the Democratic Congressional Campaign Committee.
Advocacy Innovators
Joanne Bamberger: President/CEO, Broad Side Strategies
Democrat
Joanne Bamberger, author of Mothers of Intention: How Women and Social Media are Revolutionizing Politics in America, was an early proponent of the belief that women online in non-political spaces like mommy blogs not only address political and policy matters through their non-traditionally political venues, but also directly and indirectly affect political and policy discussion. She has been named one of the most "powerful" moms in social media by Working Mother Magazine, and was nominated for the Women's Media Center Social Media Award.
Erik Telford: VP of Strategic Initiatives & Outreach, Franklin Center
Republican
Erik Telford serves as Vice President of Strategic Initiatives and Outreach at the Franklin Center where he has demonstrated an ability to drive substantial national media coverage through his efforts like RightOnline, NoStimulus.com, and Stop Spending Our Future. His work has been profiled by The Washington Post, The Wall Street Journal, Fox News, MSNBC, National Public Radio, C-SPAN's Washington Journal, UK's The Guardian, the Associated Press, and many others.
Candidate Innovator
Congressman Patrick Murphy: United States House of Representatives
Democrat
Congressman Patrick Murphy (D-Fla.) built a strong and active email list over 150,000 supporters and nearly 15,000 Facebook followers through viral efforts including petitions and advocacy in his fight to defeat incumbent Allen West. He then effectively used this online support to ensure the most effective rapid response against West's attacks. The campaign successfully raised nearly $1.5 million dollars online.
Nonpartisan/International Innovators
Ellen Miller: Executive Director, Sunlight Foundation
Non-partisan
Ellen Miller believes in fundamentally expanding public access to vital government information for journalists and citizens alike, and to empower them with the tools to engage in online collaboration and dialogue with public officials. Among many accomplishments, Ellen has lead the Sunlight Foundation to make transparency a part of the national political conversation and dragged government into the 21st century by encouraging citizens to expect and demand that government information be available online in a timely and machine-readable format.
---
By Amy DeSilva, March 27, 2013
Tweet
We are very excited to welcome TubeMogul, a brand-focused video marketing company, again this year as a sponsor and exhibitor.
According to the team at TubeMogul:
Real-time buying of video is in many ways custom-tailored to political campaigns, which by nature have to shift tactics in minutes. The results let them tweak regions, creative mix, sites and audiences that are seeing an ad based on real-time survey and performance data.
Join TubeMogul at their exhibit table as they discuss key lessons learned during the 2012 U.S. election and best practi
---
By Julie Germany, March 25, 2013
Tweet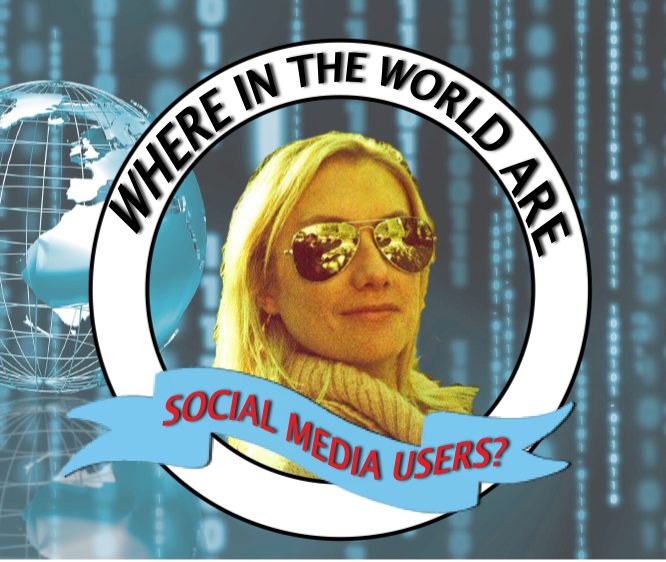 The url shortener Bitly recently released data that looks at global traffic to social media sites (great visuals are also on Bitly as well as on Fast Company). Their visuals and accompanying analysis show us which sites are most popular in different countries — a great resource for digital advocates and politicos who consult globally.
For example did you know that:
● Tumblr is popular in South Korea. It also has a decent audience in Afghanistan.
● Mongolians are into Youtube.
● LinkedIn and Google+ are impressively popular in Iran, and so is Pinterest.
● Twitter is well used worldwide, except in China (where it is blocked).
● Reddit isn't very popular in Latin America, though it has taken off in the United States and Western Europe.
● Weibo, a Chinese microblogging tool, is also popular in several places in Africa and Central Asia.
Consider Bitly's data and visualizations another resource when pulling together strategic recommendations for international campaigns.
---
By Julie Germany, March 19, 2013
Tweet
I'm afraid to use Reddit because I don't want to deal with push back from the community.
What is Vine, and how can I use it for my organization?
I don't think I'm expert enough to be anything more than a lurker on Quora.
Will it be weird if I use LinkedIn's corporate profiles for my nonprofit?
Over the last few months, I've experienced a renewed sense of excitement about using social media. New tools continue to emerge, and old communities have changed the game through updates and new features. But with that sense of newness can often come hesitation and fear about engaging in unchartered, unfamiliar territory on sensitive advocacy and political issues.
When colleagues and clients have questions about whether a new tool is right for them, I recommend three early steps to take before committing.
1. Spend some time getting to know a site before you start to brainstorm about how you might use it in your next campaign. I've been getting a lot of questions recently about Reddit. I tell new or inexperienced users to spend a week consuming media from Reddit first, rather than turning to other social communities or aggregators to get the headlines.
2. Use the right tools for your personality, your organization's personality, and your goals and habits. I firmly believe that you don't have to be on every site, but you will likely be more successful on social media if you like what you're doing and feel invested in the community. Some of my clients are terrible on Twitter because they just don't feel comfortable speaking in such a terse way, but they blossom on Quora, where they feel like they can dive into issues.
3. Don't be afraid of two things: push back and investing time. The two hesitations my colleagues and clients most often have about new social media sites are meeting with resistance — sometimes highly vocal — by other users and having to spend a lot of time monitoring conversation on the site. In some cases, fear of push back is one of the worst motivations for not engaging. Users are going to talk about you whether you're active on the site or not. Building a presence and not running away can help connect your story and reasons with people who would not be exposed to them anyway. And yes, this process takes time, but so does any communications tactic if done properly.
Interested in learning more? Join these sessions at CampaignTech:
● INFECTING THE SYSTEM: VIRAL OUTSIDERS CAN CREATE CHANGE AND INFLUENCE PUBLIC OPINION on Thursday, April 18th at 10:00 a.m.
● POWER, POLITICS, AND ONLINE ORGANIZING: LESSONS FROM THE WOMEN OF 2012 on Thursday, April 18th at 3:15 p.m.
● DRIVING ADVOCACY: HOW SOCIAL MEDIA AND GRASSROOTS ADVOCATES COMBINED TO MAKE COAL A PRESIDENTIAL PRIORITY on Friday, April 19th at 2:00 p.m.
● PUT SOCIAL MEDIA TO WORK on Friday, April 19th at 3:15 p.m.
---
By Julie Germany, March 12, 2013
Tweet
We had been building the same website for years. I was so tired of it. Some of us are still building it, churning out a new site every week. You know the one: a central image rotator with three columns of content underneath and maybe a call-to-action (or at the very least an email list sign-up box) on the right.
It wasn't always our fault. It's what our clients wanted: a paradigm in advocacy websites that checked off boxes but didn't necessarily engage people or communicate in a particularly effective way. It became tradition, and so we built more of them.
However, over the past few years I've noticed a shift in client expectations for advocacy websites that feel like a slight movement beyond that staple of the almost-past. These changes emphasize engagement in several very different ways:
Movement
We're beginning to see a shift towards advocacy sites that scroll and move with the reader, rather than driving them to new content through clicks. The user experience feels much more similar to what we value in our experiences on some of the best tablet and mobile apps. And, well, it just feels fresher and more engaging than the same old sites we've all been used to within the advocacy space.
Extremely Engaging Content
Not blog posts that rehash press releases or talking points from a one-pager. I'm talking about magazine-quality content that connects a policy issue to the broader context of entertainment, life, or science. More Monocle or The Atlantic and less like an issue backgrounder. Sites like The Connectivist, which was launched by the National Cable and Telecommunications Association and Microsoft's Publicyte that are fun to read and make connections between the larger world and the niche policy issues we advocate for in D.C. Many of the leaders in this area also make sure their publications have something else in common (and my next point): really fantastic, magazine-quality visuals.
Non-Stock Visual Images
Sometimes I think that if I ever see the same stock image of smiling young people in business suits or the same, smiling young people holding beakers in a lab on a website again, then I'll just give up digital communications and try something different. I have hope, however, that the way we consume multimedia online is refining our tastes and raising standards and expectations for great, visual content on advocacy sites. From infographics that explain (rather than regurgitate talking points), to animations that engage, images that cause us to reflect, and videos that fill us with emotions other than boredom, advocacy websites are starting to embrace strong visual communications.
Mobile
If your website looks terrible on my phone or tablet, and if I can't buy things from it, donate to it, or engage with it in an easy way from any device, then you'll probably lose me and others like me. Responsive, adaptive design is something that the digital practitioners have been talking about for a few years now. Every year feels like it will truly be the year that advocacy goes mobile. This year, however, I feel like we're seeing a definite shift away from requests for mobile applications that function as brochureware to really great, extremely adaptive websites that work great regardless of what device you're on.
---
By Colin Delany, February 27, 2013
Tweet
This article originally appeared on the e.politics blog by CampaignTech speaker Colin Delany.
David Rehr from GW's Graduate School of Political Management sent over the slides below earlier today, which summarize the findings of a study in which he participated that looked at social media's role in the 2012 elections. The results are based on a survey of adult Americans on how they used social media for politics and political news, and the results are worth going through, for sure. Slides are here, with some observations after the break.
First big takeaway: the people surveyed did not list "social media" as a primary source of news, relying much more on news from the campaigns themselves or from more-traditional gatekeepers like newspapers and cable news channels (including their websites). But, when asked about how it had affected their opinions about a candidate, relatively high percentages saw social media as having at least some effect on how they felt. Note that the study did NOT break out HOW people saw political news; even if a story came from the Washington Post, many may actually have encountered it via a link posted on Facebook, something that would take extra questions to dig out.
Also note that young people were far more likely to use social media for politics than their elders. This will be an interesting trend to watch — will the current college-age cohort continue to indicate their political leanings on Facebook and Twitter as they age? Or, will their behavior change as they start to face more social and professional consequences for wearing their ideological hearts on their sleeves? Note that around a quarter of people have hidden or de-friended someone because of their expression of political views.
For more juicy tidbits, see Slide 28 for a list of how people chose to use social media in politics (watching a video = popular, checking in on Foursquare from a campaign event, not so much — actually, one obvious finding from the survey is the extent to which Foursquare's become an afterthought in the social space). Finally, jump to the end for the authors' own conclusions (slides 50-52), based on the data. Interesting stuff!
---
By Julie Germany, February 26, 2013
Tweet
Heading to Austin next week for SXSW?
So are we! Join us for drinks and connect with other attendees in politics and advocacy at our I'm Techie and I Know It happy hour. Details below. We'll provide the drinks, you provide the fun!
Saturday, March 9, 2013
5-7 pm
Bourbon Girl
212 E 6th St.
Austin, TX 78701
Registration is at http://www.techieandiknowit.com/.
---
February 25, 2013
Tweet
This article originally appeared on the SXSW Interactive blog.
The SXSW Interactive Festival Advisory Board consists of industry experts, as well as veteran members of the community that come together in Austin each spring. Advisory Board members are very involved in helping select the best of the best proposals, which SXSW receives each year through the SXSW PanelPicker. We asked Advisory Board members Julie Germany of DCI Group and Campaign Tech Conference, architect and design thinker Riley Triggs and Tim Ziegler of The Austin Post the following question…
Keynotes
Julie Barko Germany: Elon Musk. I think we need to think big and continue dreaming. Going to space is one of those dreams for so many people.
Riley Triggs: Tina Roth Eisenberg. Tina has a great sensibility towards design and the world and getting to hear her speak in person will be a tremendous treat.
Tim Ziegler: Elon Musk – such a big thinker, from PayPal to Tesla to space exploration, plus his experience spans Internet "epochs" to give him great perspective. (I also heart The Oatmeal.)
Featured Sessions
Julie: I'm completely intrigued by Jiro Dreams of Game Design. I like games. I LOVE food. And Sukiyabashi Jiro is one of my favorite restaurants. I'm looking forward to seeing how this session unfolds and what lessons I can learn from the worlds of food and gaming.
Riley: Get ready for a world where everything is computed. Stephen Wolfram is addressing an important shift from developing technology to creating good uses for it. We've done this several times before in history, and we are at the edge of another of these cusps – it's about time we use all of this technology to enhance our well-being.
Tim: In order of total awesomeness: Tim Berners-Lee!, Nate Silver, Bre Pettis and David Carr.
Panels
Julie: Privacy: Who Is In? Who Is Out? is my "meat and potatoes" panel pick. It touches upon on of the most important policy and regulatory issues facing the digital industry in the issue. As members of the digital and technology worlds, we can't ignore that. We have to look for ways to actively engage with Washington, DC as well as with our customers on this issue.
Riley: Revealing Basketball's 10 Hidden Positions. This sort of data crunching is how we will start to understand our world in the years to come. By seeing how our rigid structures and assumptions about the world are different than we generally believe, we will be able to act more appropriately and more creatively in situations that are seemingly closed to change.
Tim: Beyond Squishy: The Principles of Adaptive Design – very current topic I'm interested in IEEE/W3C Open Future Meetup with Tim Berners-Lee – so awesome to have TBL, plus a great topic/
Workshops, Book Readings, Meet Ups
Riley: Yes, and… A Design Thinking Bootcamp. Interested to see how design thinking is being delivered at Stanford.
Tim: Forget Native: Learn to Write HTML5 Mobile Apps – an incredibly current topic, as HTML5 allows coding of the same page to work great on mobile, and mobile penetration on sites like the one I run is heading for 30%. Space Social featuring NASA – all the others (many of which are great) are with people I interact with all the time. But talking to NASA is especially cool.
By Date: Friday, March 8 sessions
Riley: Building the Touchy-Feely World of Tearaway. Anything that smooths the space between virtual and physical is hot and a signal of what the future has to offer.
By Date: Saturday, March 9 sessions
Riley: 1 Coffee Pot, Many Disciplines: Why Space Matters. This just makes a lot of sense, and it is essentially about learning to organize our world as if we were humans again like we did before technology made it possible for us not to…
Tim: NewsBots
By Date: Sunday, March 10 sessions
Riley: Pitchforks & Printed Electronics
Tim: New Standards for a New Era of Journalism
By Date: Monday, March 11 sessions
Riley: This is a Future15 session, Smart Cities & Connected Objects.
Tim: The Future of 3D Printing (though I don't know the panelists). Scott McNealy is my runner-up.
By Date: Tuesday, March 12 sessions
Riley: Breaking the Mold with Meaningful Design
Tim: Esther Dyson, Release 0.9
Trade Show
Riley: Love seeing latest at the Gaming Expo, and enjoy meeting the people behind the booths at the trade shows.
Riley: Convergence of physical and virtual.
Tim: Maps and Mobile to me. Why Digital Maps Can Reboot Cultural History, Maps as the Emotional Connective Tissue, Mobile Saturday: Retail Is Going Mobile, Addicted to Mobile, the New Cigarette and Practical Agile Mobile Design.
---
By Amy DeSilva, February 20, 2013
Tweet
Meet iPrecinct, a Los Angeles-based company that has developed an application to better equip campaigns to have the winning edge.
iPrecinct was conceptualized and engineered after CEO and Creative Director, Lillian Cavalieri served as the on-site campaign manager to a Supervisorial campaign in Orange County. Frustrated with the software available at the time, she rallied some friends who also worked in the political arena and set out to build a platform that met all of the deficits that we encountered first hand.
The result is a platform that is cost effective, has the easiest user interface possible, is self-sustaining with little need for technical support, is equipped with the ability to analyze and respond to voter contact in real time, and will equip staffers with tools relevant and essential to truly provide a realistic profile for their campaign.
In stealth mode since 2010, they are ready to launch and let others know that the product they're looking for does exist. Stop by their exhibit booth to hear more about them!
Visit their website: https://iprecinct.us/
Follow them on Twitter: @iPrecinct
---
By Amy DeSilva, February 7, 2013
Tweet
Think you're excited for CampaignTech? With just over two months to go, our sponsors are fired up to show off the latest innovations in campaign technology.
We're happy to announce that Pollmakers will be back this year to show you how you can easily create online polls. Pollmakers' innovative technology allows users to create and poll 20,000 people in 20 minutes. They also provide consultants with real-time reporting as the results come in.
Amber and Brandy will be in the middle of all the exhibit hall action. Make it a point to stop by their booth – they always have fantastic games and prizes.
For more information on Pollmakers, visit www.pollmakers.com
Follow them on Twitter: @pollmakers
---
By Julie Germany, February 5, 2013
Tweet
Campaign season is over, and the real work has begun in state legislatures across the country. Our local colleagues in state government often lack the staffing and certainly the financial resources to run massive constituent communications programs. Last week in Hartford, Connecticut, I spoke to several state legislators and their teams about using social media for constituent engagement.
Why is social media an effective constituent tool? The clear answer is because of its users. Social media users are growing in number, are politically active, and are always on — even when we are mobile. Legislators can use social media to learn what constituents think about an issue, proposed legislation, or current events. Both Facebook and Twitter can help local elected officials sustain a community of supporters over time, communicate to different audiences based on interests and backgrounds, and engage constituents in the policy-making process through townhalls and chats. Finally, state legislators can use social to communicate with the media (especially on Twitter) and bypass the media to talk directly to constituents.
It's still very easy to get caught up in the swelling spirit of social media, think it all sounds pretty cool, and be eager to get started. However, good social media – especially when the focus is constituent communications — requires an investment of human resources, time, and planning. Nothing can replace that.
That's why it's important for local elected officials to find the tool that works for them, their personalities, their offices' personalities, and their goals. If you aren't comfortable using a tool and if it doesn't mesh well with your organization's structure, then you're not going to use it.
What to learn more? Check out the slide deck from our presentation in Hartford last week, which included Katie Harbath from Facebook and my colleague Jack Fleming from DCI Group.
---
By Julie Germany, January 22, 2013
Tweet
As the weather around the Beltway finally begins to turn frigid (it is nearing the end of January, after all), it's the perfect opportunity to stay inside and strengthen our digital advocacy muscles by reading up on what our peers in the field have been up to these last few months. When I need inspiration for a new project or just want to read up on lessons from outstanding campaigns, I turn to my peers in the industry — digital advocates and practitioners who cover what worked best and separate truly effective tools and tactics from the hundreds of merely trendy options.
Here's a short list of the practitioner blogs that I'll turn to the most this winter to catch up and prepare for my next campaign:
1. Echo Ditto Blog (http://www.echoditto.com/blog) – I greatly value the case studies on this blog but find I turn back again and again to the posts comparing social tools and software for nonprofits. I can trust the Echo Ditto team to do the testing when I sometimes don't have the time to do it myself, and I know they are going to take both functionality and cost very seriously.
2. ePolitics (http://www.epolitics.com/) – If ePolitics manufactured What Would Colin Delany Do bracelets, then I'd probably buy several. I try to turn to ePolitics first for an overview of what's happening in the digital politics industry before I bother Colin with an email, text, or phone call, so he doesn't get too tired of me. I also share the great ePolitics handbooks, from How Campaigns Can Use the Internet to Win in 2012 to Online Politics 101 with audiences and individuals who are are trying to build their digital programs.
3. The Playbook by Engage (http://www.engagedc.com/blog/) – Engage's team blog has focused recently on how data can drive both design and social outreach. The team's analysis of Obama for America's digital effort in Inside the Cave has become a handy resource in explaining the components of an effective digital campaign to colleagues and other audiences.
4. Advocacy Unleashed (http://advocacyunleashed.kontribune.com/) – The newly launched Advocacy Unleashed blog has built a great collection of articles in a short period of time. Their new case studies and tactical posts from an advocacy perspective will become useful resources in the future.
5. Big Think (http://bigthink.com/blogs/digital-politics) – The Digital Politics posts on Big Think by some of my favorite practitioners like Alan Rosenblatt and Beth Becker have a very useful focus on organizing and metrics. Their articles are a great way to help shape your thinking around a campaign. Share them with colleagues as a way to build your organization's understanding of digital outreach.
---
By Julie Germany, January 16, 2013
Tweet
I'm thrilled to once again work with Campaigns & Elections on our third CampaignTech Conference on April 18th and 19th, 2013.
The past few months have been a blur for me: the Election Day push on several issue campaigns and the almost nonstop flow of client projects since then. With all of the enthusiasm for technology after the election — and all the debates about how to use it correctly — it's an exciting time to work in digital advocacy. I think we all have a lot to learn from each other. In fact, I know I have a lot to learn from my peers in the field.
That sharing and learning process is incredibly important to me, and it's one of my central reasons for being so involved in CampaignTech over the last few years. Now it's your chance to share your ideas for conference content based on your experiences on the campaign trail, in advocacy, and in digital communications. You have about a week to pull together your concept (including speaker recommendations) for the conference.
Broadly speaking, panels should discuss tactics, case studies, and best practices designed for the politics, public affairs, and advocacy communities. However, there are several specific characteristics that effective panels have in common.
First, we want useful, engaging panel ideas with a diverse mix of speakers. Having a panel with a bunch of guys talking about digital communications just doesn't reflect the richness and complexity of our community. In fact, diversity is one of my key values when I review conference content. It makes a tremendous difference in the likelihood that a submitted panel might be selected for the conference.
Second, if you pitch us a panel idea just focused on talking about your product, then that panel idea probably isn't going to be accepted. Our conference sponsorship team has put considerable thought into how to best connect companies with customers at CampaignTech. If you are interested in business development at CampaignTech, then we will do everything we can to develop a sponsor package that works for you. But our breakout panel selections will not be infomercials for your ad network, monitoring platform, or app.
Finally, and perhaps most importantly, I want to see panel content that meets some of our core audiences at their learning level. We need overview panels about digital campaigning designed for traditional campaigners. Conversations about public affairs and digital advocacy. Content that nourishes the technology community and helps make us smarter and stronger. As you think about your panel submissions, write the content for the audience that seems to be the best fit for your audience.
Good luck with your panel submissions. If you have any questions, I'm @JulieG on Twitter.
---